-
Seattle to Tijuana by Bike part 2
By David E., 
In the fall of 2016 I rode my bicycle 1600 miles from Seattle to Tijuana over 41 days.  I've always loved bikes; I grew up in Seattle, and the area is a great place to ride from the city streets to the beautiful hills and mountains of the Puget Sound.  I rode all over Seattle, but I had never experienced a long distance ride.  Enter the chamois butt'r.
After a restful day-off I set out for the Avenue of Giants and was immediately taken in awe of the impressively beautiful and massive redwood trees.  The road was pleasant and the traffic minimal, that allowed me to contemplate the fork in the road at Leggett.  
Leggett is an interesting town, filled at that time in late summer with people moving north with the different harvesting seasons.  The town reminded me of a crossroads town from the wild west.  At Leggett the 101 splits southeast and southwest.  Southeast will keep you on the 101 toward Napa County and eventually the Bay Area while turning right toward the coast will take you to the beginning of Highway 1. 
I had wanted to take the 1 from Leggett toward San Francisco, and follow the coast the whole way, visiting pleasant little towns like Bodega Bay in some hopes of pretending to be in a Hitchcock movie.  But the 1 is a longer more meandering route to San Francisco than the 101, and I needed to be in SF sooner than time would allow for the 1. 
I rode the 101 unencumbered by much except my thoughts and the breathtaking beauty around me.  Through Ukiah, past long meandering hills, among the bustling scene at Santa Rosa, and into Petaluma among acres and acres of farmlands.  
The route took me off the 101 toward Napa Valley and the beautiful wine country.  My arrival to Napa was greeted by something new; people.  Most of my travels save for the few cities I traveled through, were on long perfectly lonely roads.  All in all I encountered about three dozen bicyclists.  So arriving to Napa and than blazing into Vallejo to catch the ferry to San Francisco was like a culture shock of sorts.
The ferry ride from Vallejo to SF was amazing and really comfortable, and the few days I spent with great friends was equally fun.  SF is a massively diverse and awesome city, I encourage touring it by bike foot or car.  
San Francisco to San Luis Obispo
This part of my bicycle journey along the west coast of the US started off with a bang.  Literally I had a blowout not but a few miles from my starting point in the Outer Sunset neighborhood of SF.  Actually I was in Daly City on the fabled Hwy 1 with not a bike shop in site. 
The sidewall of my tire had a blow out, not surprising given the miles we had already put on road, combined with my weight on the bike.  I was ready for this event; not just a day before in SF had I bought a set of new more durable wider tires that would lose no air pressure and suffer no punctures.  
The night before I rode out of SF I was feeling particularly lazy, and failed to swap out the tires from the comfort of the indoors.  So there I was on the side of highway making the swap. 
But the tire swap was quick and the new Schwalbe Marathon tires were phenomenal; no loss of air pressure, no flats, and very comfortable.  
This was all good fortune and the next couple days would make for amazing riding on Hwy 1 past huge cliffs, maybe even huger than the cliffs I road past in Oregon, and unbelievably big views of the sky and ocean.   
Riding the 1 is not easy, it isn't actually that easy to drive either.  Portions of the road seem to exist just barely on the side of a cliff, and the shoulders are equally narrow.  Plus the stunning views are a major distraction for everyone on the road.  
I had a great breakfast in a Swiss themed restaurant in Carmel-By-The-Sea before setting off for what would be day one of the two hardest days of the trip.  
Another reason that the 1 is especially tricky for the section between Carmel and San Luis Obispo is because of the elevation gain.  The route regularly climbs and drops, something maybe overlooked by passing cars, a point made clear to me by a Carmelite whom I had met at breakfast that morning in the Swiss Cafe.  The kindly older lady who had lived in Carmel her whole life was fairly convinced the road was flat and only a little curvy, and she assured me as we ate our breakfast, that the 1 would be a cake walk. 
Fast forward seven hours and I was well past my self-imposed maximum time on the bike of six hours.  The scenery I'm sure was beautiful, but there weren't a lot of places to stay along the route from Carmel to SLO, and as previously noted, I prefer to roll into town and find accommodations rather than make a reservation ahead of time.  
I found no vacancies at Lucia, my planned destination, so I continued the ride another 75 minutes to Gorda.  Gorda too had no rooms, but I was well spent for that day at nearly eight hours on the bike, and someone took pity on me and rented me a closet for the evening.  
Gorda is a fuel stop for some, a quick gaze to the Pacific from the gas station and than back to driving.  But Gorda was a pleasant place to stopover for the evening.  In addition to staggering ocean views, Gorda has a restaurant and hotel, both of which suited me just fine as I slept and ate well. Getting up the next morning was a different story.  
I was very sore, a side effect of not drinking enough the day before and not enjoying my customary post-ride chocolate milk.  Chocolate milk is said to have magical recovery powers, either way it is delicious and something to look forward to after a day of riding.  But I was really sore and the hills start immediately upon hitting the road out of Gorda as Highway 1 continues its ocean stroll before turning inland toward San Luis Obispo, many miles ahead of me.  
San Luis Obispo to the Border
San Luis Obispo is an appealing city in a long line of nice places to visit on the west coast; the food is good, the streets are nice for riding, and the weather enjoyable.  I stayed several days in SLO before I would continue onto the border and the final leg of my journey. 
I thoroughly enjoyed the last week on the road as I rode deeper into Southern California.  Outside of San Luis Obispo the great coastal highways take a turn inland to go around the Vandenberg Air Force Base, and the roads are good if not fast.  
Far removed from coastal Oregon, the general pace of life picked up speed with each mile traveled south and the roads and trails were busied with people on their various daily trips.  The increase in people came with a benefit: many bike paths.  
The road from Santa Barbara to Ventura has got to be one of the finest bicycling roads; separated completely from cars, the bicycle path runs along the beach with the Pacific Ocean your partner all the way into Ventura.  
I made my way past the Malibu Mountains and prepared for the outskirts of Los Angeles.  Cars were much more frequent on Hwy 1 past Malibu and into Santa Monica, and my focus changed quickly from the beautiful ocean views to fast cars and quickly opened doors from cars parked on shoulders. 
This section of the route into Los Angeles was a bit nerve racking and I was thrilled to come into Santa Monica and ride into my hotel via the ocean front bike path.  
Santa Monica is a relaxing bubble inside of busy Greater Los Angeles.  My hotel was near the Santa Monica Pier and I was joyed to remove my panniers and ride around the beach paths without my luggage.  I felt weightless and had to think twice about not leaving my bags behind for the last few days of the ride.  
I left Santa Monica and headed south past Manhattan, Hermosa, and Redondo Beaches, riding on beach trails for nearly the entire section.  Outside of Redondo Beach the 1 travels southeast as the coast edges away westwardly and the heat of late summer sets in. 
The 1 into Long Beach is a good set of roads, with a noticeable increase in truck traffic due in no little part to the Long Beach Terminal.  I grew up around textile manufacturing with my family's business, and I love being around big ports like Long Beach with huge steel dinosaurs unloading and loading massive ships all day long. 
That all said, the roads turn poorly quite quickly, a good place to test my already proven Schwalbe Marathon tires.  No flats.  
I visited Long Beach in the early 2000's for summers and I always had a lot of fun, although I never did much biking due in large part to the beaches.  While very pleasant, Seattle beaches tend more to have pebbles and stones rather than sand, so my efforts at that time were to enjoy the real sandy beaches.  
Anyways I'm happy to have waited to ride in Long Beach because the city invested in an extensive biking network, and the trails they created are phenomenal.  Huge bike lanes, separated pedestrian paths, all running along the coast for miles to Seal Beach.   
In my mind Huntington Beach is what I envision when I think about Southern California.  I absolutely loved riding past Seal Beach into Huntington Beach.  I drove this route many times in the past, but never on a bike, and I found biking this section to be extremely fun and challenging.  
The temps were in the high 80's and the wind constantly blowing.  But I had water on both sides of me, surfers in the near distance, and miles of bike path with no end in the site.  It was in Huntington where I first sensed my journey's end, but for this I felt only happiness.  
The views south indicated opportunity, adventure, and the unknown, and while my journey would finish not far off, for me, knowing that more adventure awaits, turned what would have been sadness for the end of an adventure into excitement for what has yet to happen.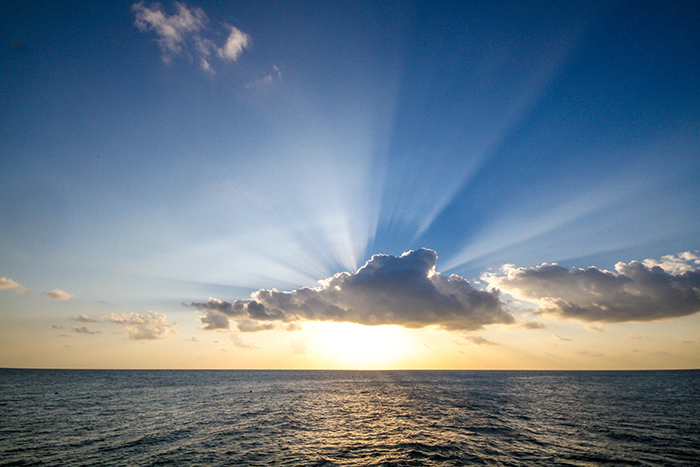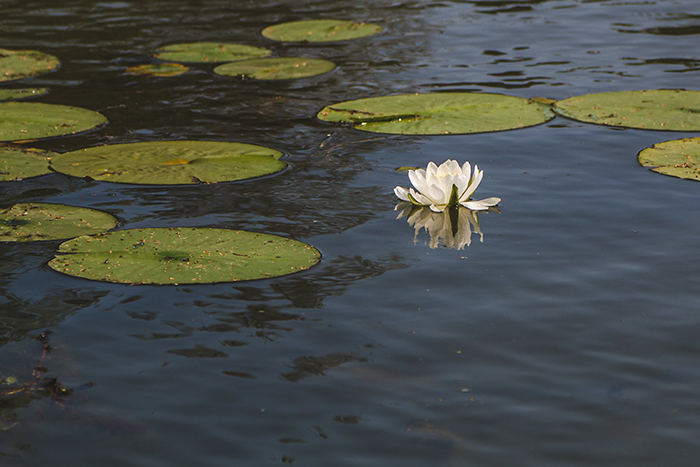 The intense speed of life slowed again as I pedaled further south.  Now well over 30 days on the bike, I was very used to my daily routines and looked forward to every aspect of my day.  I loved my mornings of coffee and route planning, days filled with pedaling views and excitement, and I loved getting off the bike at the end of the day, feeling completely satisfied in a day well spent and used.  
I smiled, I kid you not, for the entire of the section from Huntington and Newports Beaches to San Clemente.  The roads were perfect and the views were unstoppable.  Than I had to join I-5 outside of San Clemente and life got real again. 
A freeway is no place for bikes for the obvious reason of fast moving vehicles, but also because the shoulders are littered with tire puncturing debris.  I guess I just don't see all of the sharp little things when I'm in my car, but I definitely did on my bike.  
Until this time I chose not to ride with headphones and music playing.  I prefer to exercise without music, and I like being connected with all of my senses to the road while I'm biking.  But when I was on the freeway I turned up the music and pedaled like mad until I freewheeled into Oceanside, back on bike trails and off the freeway.  
The trip was extraordinarily amazing; I arrived safely at my destination, took in a lifetime of ocean views, and had quite an adventure.  I would recommend this journey to anyone, sections at a time, or take the full journey past the border into La Paz, Baja.  
On this trip I learned how to pack for a bike trip, came to understand that there is no more perfect breakfast than oatmeal (mom was right), and pushed myself beyond my perceived capacities.  It's not that I didn't think I could make Tijuana, but each day I was focused on that day's section, never looking too far beyond my handlebars.  
I visited a lot of new cities on my trip, but even the familiar places came anew as I had never visited them by bike.  
Just shy of 1600 miles and 41 days, I had a really amazing time on this trip with my bike, and it left me wondering what the ride's like in the other direction.  Hopefully I get the chance to take one of our Dragons on a long test ride soon.  Thanks for reading, ride safe.  
Dragon Bicycles